Interactive Scavenger Hunts

Enjoy an educational hike through our woods while still practicing social distancing. (These can also be done in your own backyards or local parks.)

Post your adventure on Facebook or Instagram and tag us, we can help you identify what you saw.
Facebook: Cora Hartshorn Arboretum    Instagram: @harthornarboretum
Please make sure to stay on the trails during your hike.
Option 1:
Find the 5 informational signs throughout the arboretum and look for the tree image
on the bottom right of each sign. Record all 5 letters and unscramble them to learn
the name of the smallest woodpecker that can be found in our woods.
Option

2: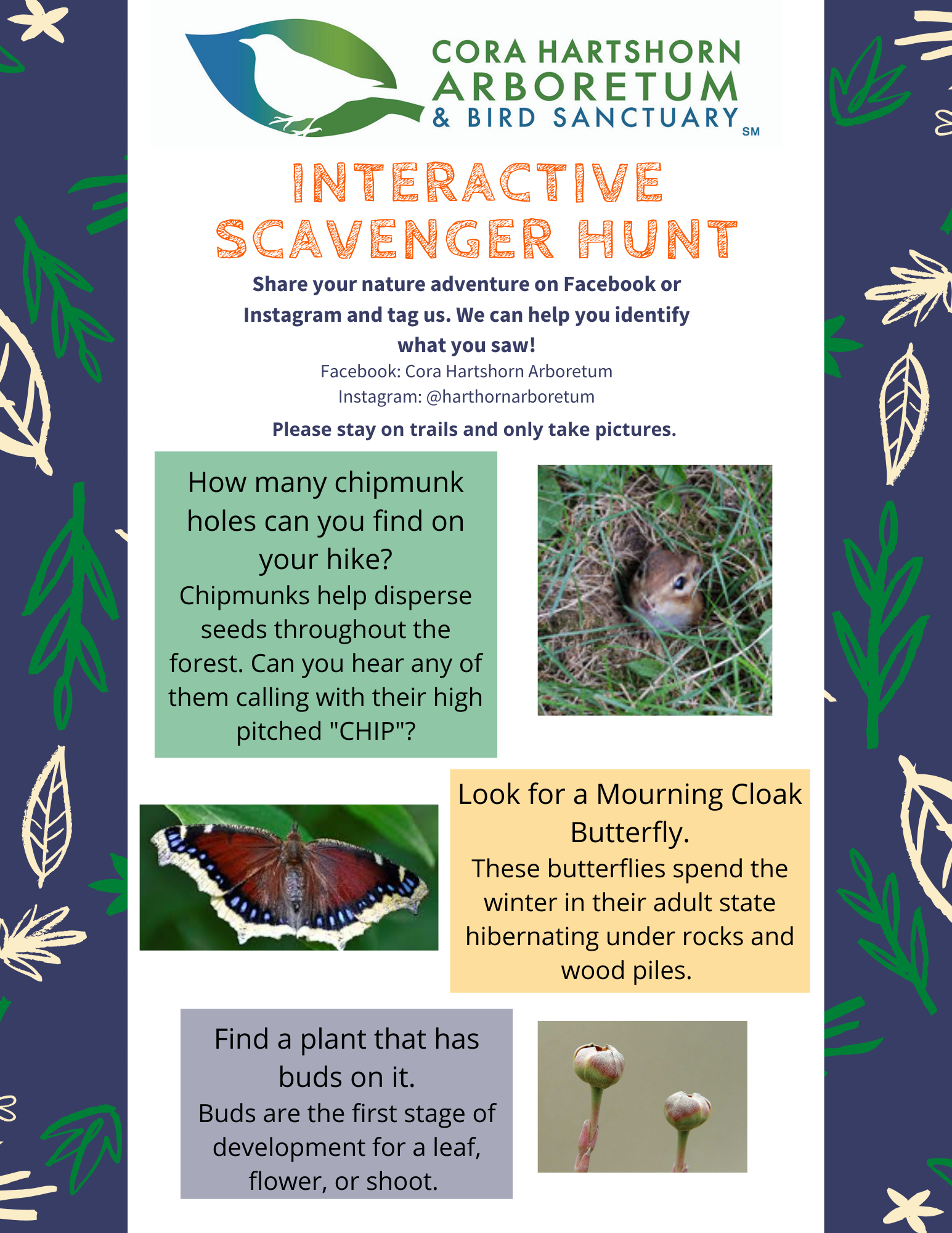 Option 3:
Downloadable Holes Scavenger Hunt